Traveling to Watch Live Football Match
The uncomfortably cool season has made short travels to be postponed and rescheduled as it won't be beneficial for the health of the kids. Temperatures at night sometimes reached the lows of 13 degrees Celsius but it didn't deter us to watch one of a lifetime football match last night, "The Battle of the Champions". It's a friendly match between World and European champions Spain and South American champions Uruguay at the Khalifa International Stadium.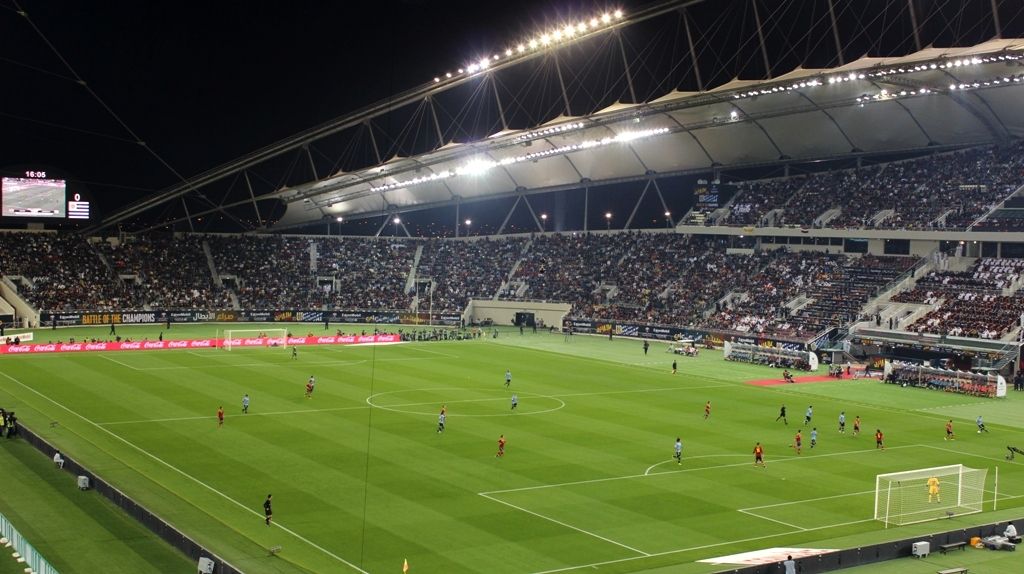 It was the first time that we watch live football match inside the stadium. We are excited to at least watch together an outdoor game but when the match has started, I had mixed feelings of watching another football match on the pitch the next time around. Not that I don't like the atmosphere and aside for the fact that you won't get a replay of the events especially when a goal is scored, but I think I'm just overwhelmed by the mere size of the football field that it seems so huge comparing when you are watching in on big screen.
The match started on time and I am happy since we still have to travel going back home by road with almost 50 km and I have an early morning work today. Although there was some traffic after the game but we are still able to reach home by 12 midnight. And the only thing that didn't materialize is the telephoto lens that I suppose to borrow from a friend. it should have been a very nice experience with a telephoto lens on hand to capture a closer snapshots of the players on the pitch.